Show all photos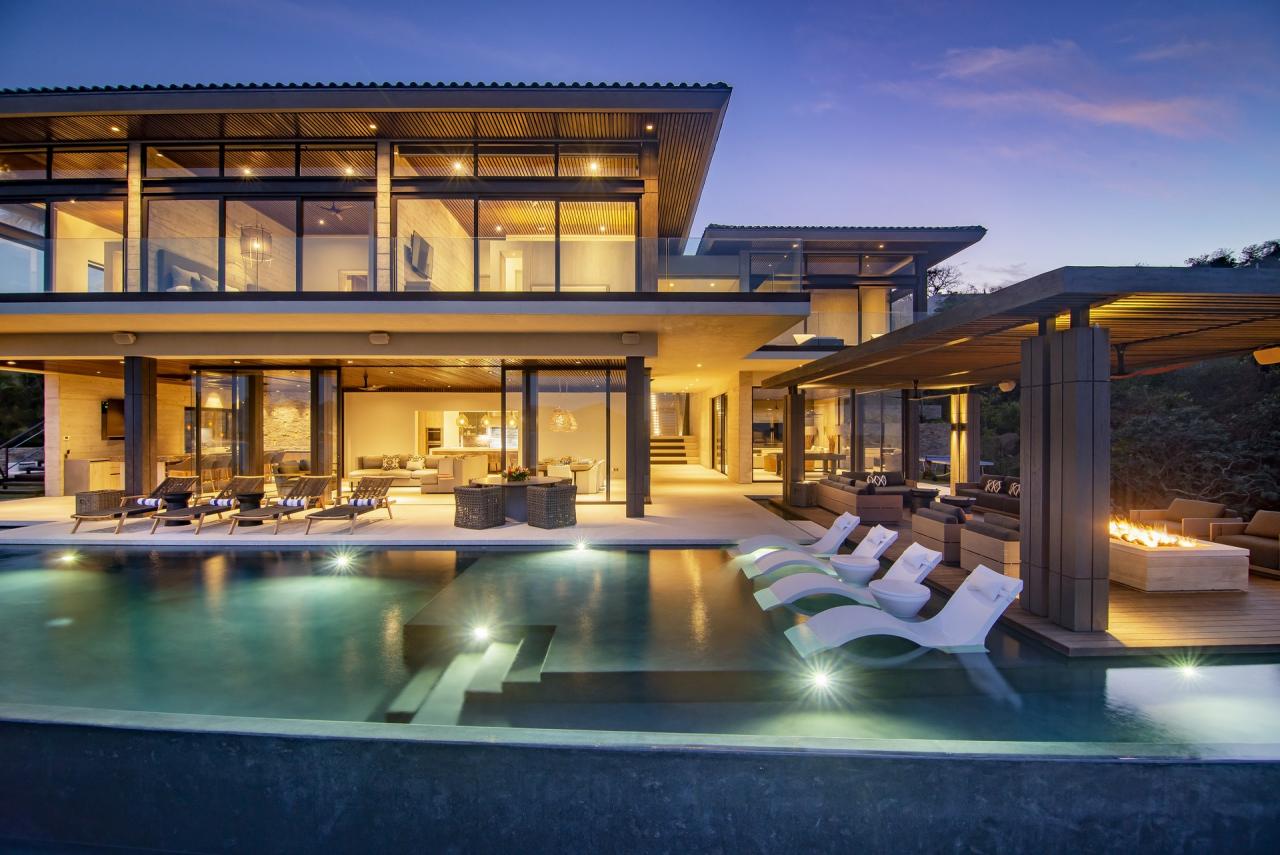 Casa Todo Bien | Punta Mita Resorts
Kupuri , Punta Mita

Bedrooms 5

Bathrooms 8
Starting From
$6,990 USD / night
Description
Casa Todo Bien was inspired by the gorgeous surroundings of Punta Mita. Guests enter through the Punta Mita gates and head a quarter mile before gaining the first glimpse of LItibu Bay as the aqua water meets the green of the lush jungle. Upon entering Kupuri, guests find Casa Todo Bien.
Guests at Casa Todo Bien really begin to live the "All Good" lifestyle and get used to this as a mindset, not a mere response. The perfect temperatures and climate of Punta Mita are the backdrop of this gorgeous Punta Mita villa. Located on "Monkey Mountain," Casa Todo Bien was inspired by the dramtic ocean, jungle and mountain blending together.
Guests enter Casa Todo Bien by descending down 15' wide Marble stairs bordered on both sides by a waterwall. With each step the view in front of you slowly enlarges revealing the reef, the ocean and finally the majestic mountain just in the distance. Guests simply feel they have arrived to paradise.
The house was designed with 3 distinct goals - incorporate amazing views from every room, provide a relaxing environment on par with a five star resort, and to encourage coming together and bonding while creating memories of a lifetime.
On the upper private level Todo Bien has 5 bedrooms plus a 6th bedroom on the lower level perfect for a nanny or Au Pair. The bunkroom is unique, perfect for families and friends with kids of all ages. In addition the bunkroom has his/her bathrooms including indoor and outdoor showers – it truly elevates "glamping" to a new level. The last room on the private level is a 500 square foot Media room that boasts an 82" Samsung Smart TV, Playstation and seating for 15. The sound quality will amaze you so start making your list of family movie favorites.
The private level is great but the heart and soul of Todo Bien is the social level. This is where memories are made. The views from everywhere are stunning. It is actually difficult to choose what will inevitably become your favorite vista. The game room is on the west side of the house. It has a pool table and outdoor ping pong table, along with a large sitting area dominated by another 82" smart TV. It looks directly onto the island situated in the pool that runs the length of the house. The island has 2 sitting areas, including one that features a fire pit overlooking the ocean. Below the island is the fitness facility which boasts free weights, a universal machine, a Peloton, Treadmill and Elliptical machines. In the pool is a sundeck with 4 chaise lounge chairs perfect for those that like to take in the sun and quickly cool off. The living/dining area is casually elegant and has both indoor and outdoor seating for meal times. The gourmet kitchen is a chef's dream and our Chef, Chava, will delight you with his culinary skills. Adjacent to the living room area, on the east side of the house, is the Todo Bien bar. It comfortably seats 12 and once again you can enjoy another 82" smart TV to watch your favorite sporting event or show. On the backside of the Bar is our Pizza Grotto boasting a wood burning pizza oven, palm trees, a second fire pit and intimate seating highlighted by a candle wall that wraps back into the bar area creating a wonderfully romantic setting.
Finally, the last level of Todo Bien was created by the greatest architect of all, Mother Nature. From the social level it is an easy walk down beautifully manicured steps to the Sandy Beach and Pacific Ocean. Water toys await you - Kayaks, Paddle Boards, Surfboards, Boogie Boards, fishing rods, snorkels and fins. Our house manager, Kilo, and the rest of the staff, will help you with whatever you desire. It's a five minute beach walk to the world class Kupuri Beach club and a ten minute walk to one of the best snorkeling/diving reefs in all of Riviera Nayarit. Your only worry will be that you did not plan enough days to embrace all that is Casa Todo Bien.
See more details...
Bedrooms and Bathrooms
Bedroom 1: king bed with ocean views, ensuite bathroom with private outdoor garden shower/bath
Bedroom 2: king bed with whitewater views, ensuite bathroom with shower
Bedroom 3: two queen beds with whitewater views, ensuite bathroom with shower.
Bedroom 4: king bed with whitewater views, ensuite bathroom with shower
Bedroom 5 / Bunk Room: two queens, two doubles and sleeper sofa. This bedroom can be outfitted as a coed bunk room with two private baths with indoor/outdoor showers
Includes 2 half baths.
Features and Amenities
Air Conditioning
Al fresco Dining
Al fresco Shower
Balcony
BBQ
Beach Loungers
Beach Towels
Board Games
Cable TV
Dining Room
Elevator
Fireplace
Fitness Room
Flat Screen TV
Fully Equipped Kitchen
Game Room
Garage
Garden
Gourmet Kitchen
Gym
Heating
High Speed Internet
Kayak
Paddle Board
Parking
Ping-Pong Table
Pizza Oven
Pool Table
Satellite TV
Snorkel Equipment
Sound System
View: Ocean
Washer / Dryer
Wheelchair Accessible
Wi-Fi
Heated Swimming Pool
Jacuzzi
Resort Pool
Rate
Number of Bedrooms: 5 Bedrooms

| Travel Dates / Season | Nightly Rate |
| --- | --- |
| Oct 11, 2022 - Oct 28, 2022 | $6,990 USD |
| Oct 29, 2022 - Dec 16, 2022 | $7,990 USD |
| Dec 17, 2022 - Dec 31, 2022 | $17,990 USD |
| Jan 1, 2023 - May 31, 2023 | $7,990 USD |
| June 1, 2023 - Oct 31, 2023 | $6,990 USD |
| Nov 1, 2023 - Dec 15, 2023 | $7,990 USD |
| Dec 16, 2023 - Jan 1, 2024 | $17,990 USD |
Additional taxes/fees may apply.
Rates, taxes and service charges are subject to change.
Inquire About This Villa
Our villa specialists make it simple to select the perfect luxury villa for unique experiences at the best value possible. Please contact us or inquire below for availability and best rates.
+1 (317) 403-1991
Please fill out the form and a villa expert will contact you.
Villa Luxe Specialist will be in touch with you shortly after inquiring.
0